Curator continues three-decade run tending UT's ichthyology collection
Explore the Regional Impact of Texas
The University of Texas at Austin has the duty and the privilege of serving every part of the state. Explore the connections between UT and Texas's diverse regions.
University Experts
Looking for an expert from the University? Find faculty experts on everything from business and politics to world cultures and science.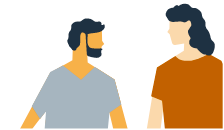 The Texas Exes keeps alumni and friends informed on public higher education issues impacting UT and provides opportunities to engage with elected officials.
Together, through one of the largest fundraising efforts in our state's history, we will open doors to a first-class education, recruit top faculty, create healthier communities and solve global problems.